Google AppEngine for Java released, using DataNucleus
Apr 7th 2009 - Google AppEngine for Java is released. Google AppEngine for Java provides persistence to their BigTable-based Datastore using DataNucleus, via a new DataNucleus plugin (written by Google with assistance from DataNucleus). AppEngine provides access to both JDO and JPA APIs allowing developers to port across their existing data access layer. You can read more on this here.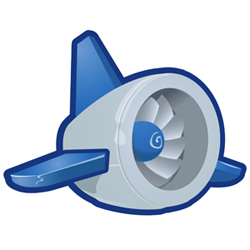 "Congratulations to Google on realising the power and potential of the DataNucleus architecture. This is a major demonstration of the structure we spent the last several years putting in place. In this case Google are leveraging it to provide persistence to cloud-based applications, providing cloud users with the power of both JDO and JPA, hence avoiding accusations of lock in to proprietary APIs. Not only do Google provide access to both APIs but in this release they are actually pushing the JDO API, as a further demonstration that the JDO API, whilst maintaining its superiority via Apache JDO, is very much alive and kicking."
"We wish them well in their new direction and look forward to future collaboration to further extend and improve the DataNucleus product offering."
- Andy Jefferson (DataNucleus).